I have the pleasure of beginning by introducing myself as the new Training Consultant at iLearnERP! What an exciting first couple of weeks it has been! I'm so thrilled to be a part of the team. Last week I was thrown into the ReportsNow reporting tool Data Access Studio (DAS) world. In some ways I provided an in-house test case of what our clients experience when they begin their journey with DAS. I listened into our webinars, took in questions, and experienced our instructional design process first hand. One of the things I love most about working with the team at iLearnERP is their passion for enabling our clients to be confident, innovative and effective in their roles. The variety of learning methods available to users helps us to achieve this success with our clients. As the newest member of the team and a learner myself, I have found that I have the highest retention when I can be an active learner, or when I can see and experience the tool that I will be utilizing, which is just what we offer! I also found the quick reference guides under our "Cheat Sheets" to be a helpful supplement to the videos and webinars. If you haven't utilized those yet you should check them out!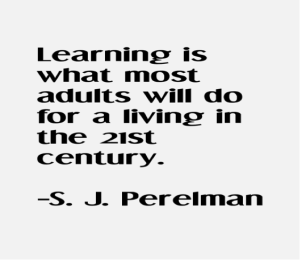 I have also been learning the applications of EnterpriseOne in our EOne Academy. I love having my own customized learning path, and the live learning environment. I had another "live" experience on June 11th when I had the opportunity to go to the RMUG meeting at the Oracle DTC campus. I met many new faces and loved learning from the guest speakers. It is exciting to meet people from all over the world with similar passions and I look forward to journeying deeper into the JDE world.
Like this? Please share.