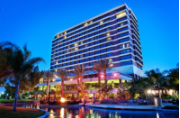 Are you planning an upgrade to JD Edwards 9.2? Along with the numerous technical benefits of the upgrade, there are many significant changes to the user interface that directly effect both end users and Core Team. We have helped many customers through these changes to maximize user adoption of the new 9.2 features and functionality.
We look forward to sharing lessons learned and best practices with our community. We'll cover the whole process, from business planning and project evaluation, to hardware, custom code, data, testing, training and go-live. Please join iLearnERP at this upcoming event along with our partners. Best of all, this workshop is free!
JD Edwards 9.2 Upgrade Workshop- Los Angeles, CA
October 26, 2017- 8:00am – 2:00pm
Click here for more information and to register.
We hope to see you there!
Like this? Please share.