A flipped classroom (also known as an inverted classroom) is a blended learning strategy that reverses the traditional modes of instructional delivery. Activities that are typically delivered inside of the classroom are moved to outside of the classroom, and activities that are typically outside of the classroom are moved to inside of the classroom. Advances in online learning and learning technologies, particularly video learning and online learning platforms, have helped to support the emergence of the flipped classroom.
In a traditional course students would consume a lecture in an on-site format, but in a flipped classroom, students consume lectures in an online format at their own pace. Rather than taking up valuable in class time on lectures, students in a flipped classroom instead have more in class time for application, questions and activities. Students have direct access to their learning guide while they apply key concepts and check their understanding. In addition to accessing online instruction prior to coming to class, students can return to the content when and where they need. The model of the flipped classroom then is not only flipped, but there is more feedback loops for students to access support and learning when and where they need it most. As a blended learning solution, the flipped classroom offers the best of both worlds. Students get access to the traditional instructor led training experience with all that a virtual experience has to offer.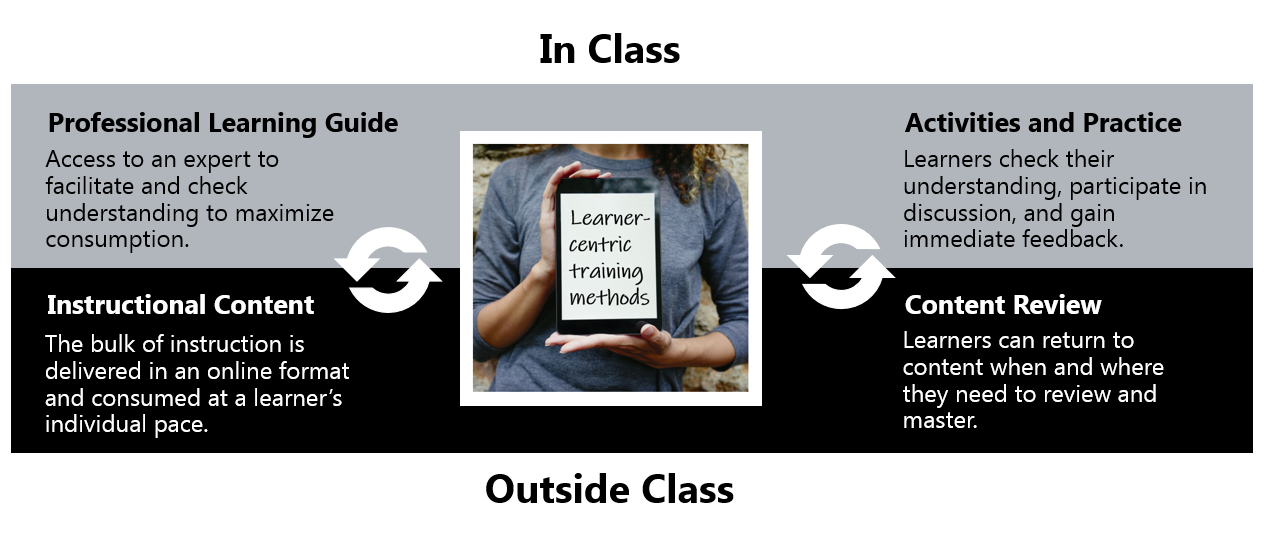 Like this? Please share.