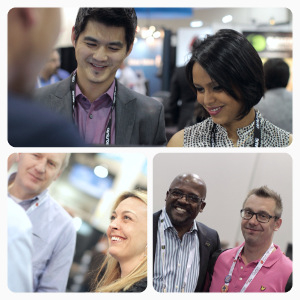 I'm very much looking forward to attending my first JD Edwards InFocus in Denver. I can't wait to meet new faces!  InFocus is approaching quickly on August 17th-19th and if you still need to register you can do so here. You can also view the agenda, see available education, and learn more about InFocus and COLLABORATE while you are there.
Our very own Elizabeth Schriefer will be presenting a session with Ariel Ross from Colas entitled, UPK for Modern Day – A Case Study of Successful UPK Strategies Post Go-Live, on Wednesday August 19th from 1:30PM-2:20 PM (in Governor's Square 09). "The 'modern day' JD Edwards consists of continuous release, high employee turnover and new training pains. UPKs are a great way to keep users up to date with all of these changes. UPK shouldn't just be for go-lives anymore; it can be developed and deployed to meet the changing needs of real life JD Edwards in this modern day."
Don't forget to visit iLearnERP at booth #213 while you are there! We can help you get the most out of your investment in JDE with our ability to design, produce and deliver innovative training solutions that result in self-sufficient users.
Also, make sure to follow us on Twitter so you can hear all the latest from us, @ilearnERP (look for #JDEINFOCUS).
Like this? Please share.