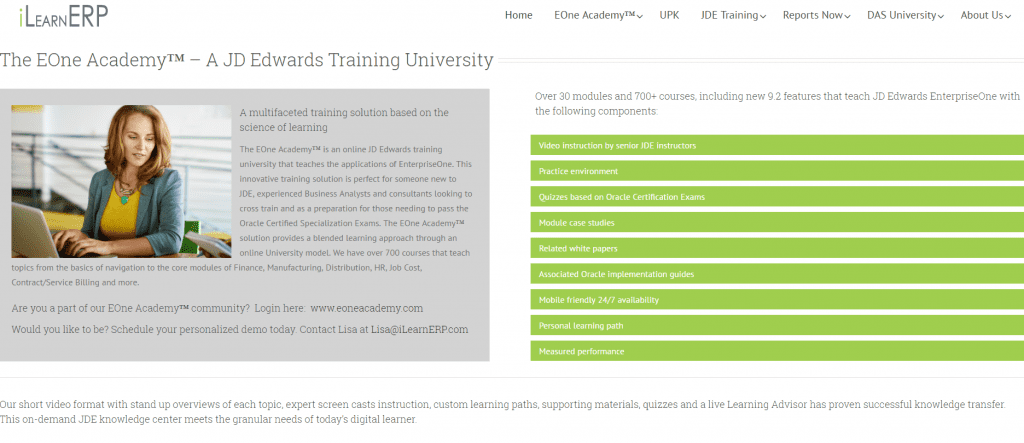 We are thrilled to announce that our newly designed website is live! It has a new look and feel, is more interactive and aesthetically pleasing, easier to navigate, and is responsive across various devices. We've made it easier for our visitors to learn about our services and solutions and access our on-line training platforms and resources. Take a look at our JDE Training services while you are here, our newly update EOne Academy page, view our Success Stories, or learn about our UPK full project life-cycle support.
Did you know we do ReportsNow training? Read about our Training Options or Audience Strategies. We rolled out a complete video curriculum of ReportsNow DAS7 (Data Access Studio) training with the new website, adding 66 new training videos recorded in DAS7 in beginner, intermediate, and advanced topics. We also added recorded webinars to our Spanish video resources.
Look for even more updates and new resources soon!
Like this? Please share.