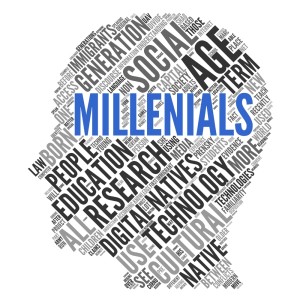 The millennial generation, also known as Gen-Y, will soon make up the majority of the workplace, perhaps in as little as 10 years. We are known as technology natives and we love BYOD policies, apps, and being able to perform the same tasks from a variety of devices. JD Edwards brings the kinds of technological innovation that draws highly skilled, hard working millennials and keeps them engaged and thriving in their roles. For instance, JDE improves efficiency, communication across departments, file sharing and synchronicity, things millennials love. The cooperation among workers needed in ERP implementation helps millennials, particularly those who are newly hired, gain admission to the same data as their fellow employees, increasing their immediate value to a particular company. Now more than ever, the possibility for millennials to enjoy the ERP software that JDE provides is only increasing.
But before this new generation of hires can be productive contributors to the workplace they need effective and efficient training that will speak their language. Millennials, sometimes known for their over-confidence, actually crave feedback, mentoring and career development. Implementing training and mentoring to millennials has been shown to increase their retention, skill set, innovation and ultimately, success. iLearnERP innovates the ways companies train their new hires, and keeps their older hires engaged with the latest changes and updates to JDE. Keeping users trained and updated on the latest releases enables them to maximize their use of software for business. Our EOne Academy is on-demand and available 24/7, and is set by the particular learner's pace and schedule. One of my favorite features of our EOne Academy is the personal learning adviser. Our adviser offers a safe place for new hires to ask their questions as they build confidence in the workplace and share their newly learned skills with their colleagues. To read more about this feature please click the following link http://www.ilearnerp.com/jde-training-eoneacademy/features/
Like this? Please share.