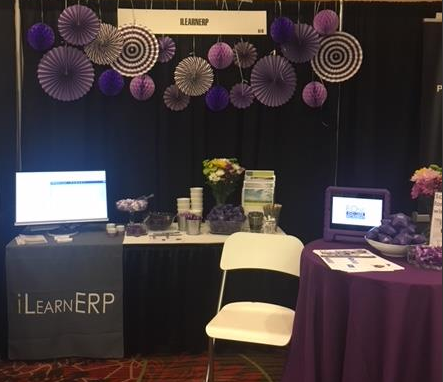 We have been having a fantastic time at this year's JD Edwards INFOCUS event in downtown Denver, Colorado! We always love taking part in this conference every year, and this year we're excited to announce a new product, the End User Academy. We hope you have the chance to stop by Booth 618 at INFOCUS to check it out!
The End User Academy is a single-source online education center designed to train self-sufficient end users with proven, continuously updated curriculum from the experts. As an online learning center, it's on-demand on any device, intuitive and at point-of-need. We've created a learner centric experience with personal learning advisors, learner tracking, reporting, and points and badges. Knowledge checks, exercises and activities are also available for evaluation and understanding, as well as a live practice environment. We can customize training for your team with your logo and colors, can include your own content, soft skills, or power user content. We also offer 'Learn it Live' experiences through webinars where end users can interact with EOne trainers and connect with other users.
The End User Academy is ideal when your organization is going through a new implementation, major upgrade, tools upgrade, or just for onboarding new users. Watch this video to learn more, or go to our End User Academy page.
Already interested in a subscription? Contact Us.
Like this? Please share.