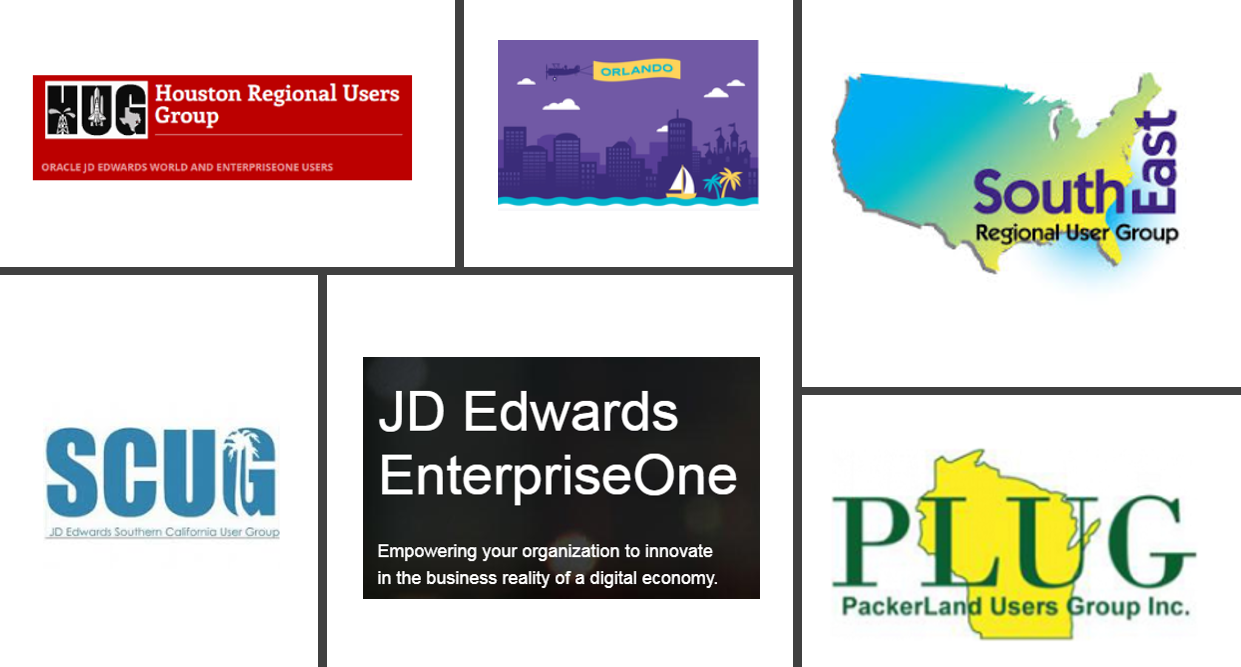 With INFOCUS and the Partner Summit behind us, there are still a lot of JD Edwards user group events coming up around the country. With regional JD Edwards user groups around the country, there is sure to be a fit for your location.
Why You Should Be There
Educational opportunities – All JDE user groups focus on education and relevant content. You can find a number of educational topics that will help you learn something new that you can take back to your team and operations.
Get out of the office! – Break up the routine and get out those business cards! Enjoy a day broadening your horizons and community.
Networking with peers – Where else can you find your local JDE community?  Many folks don't attend the big conferences, find them at a user group, and in your region!
Networking with vendors and suppliers – Yes, we know you hear from all of us often, but do you know your local reps? Have you leveraged their network? Have you heard the great new things they are doing?  Leverage the open times to really get to know your own and new vendors.
Stay current – Presentations focus on the latest and greatest features and trends; Need to explore UDOs, BI or AI?  Chances are you can find a speaker and session on the hottest topics.
Share your story – Every company has a story to tell, a great new enhancement, an update or lessons learned.  Everyone wants to hear from other customers so there are always plenty of opportunities to share.
Value – Most JDE user groups are free for customers or have a small fee. Need help getting there?  Let us know, we'll work with our vendor network to help!
Fun – In addition to all the wonderful business reasons, user groups are a lot of fun!  You can win great prizes and many of the meetings provide opportunities for social activities like casino nights, happy hours and golfing.
Where We Are Headed
Like this? Please share.