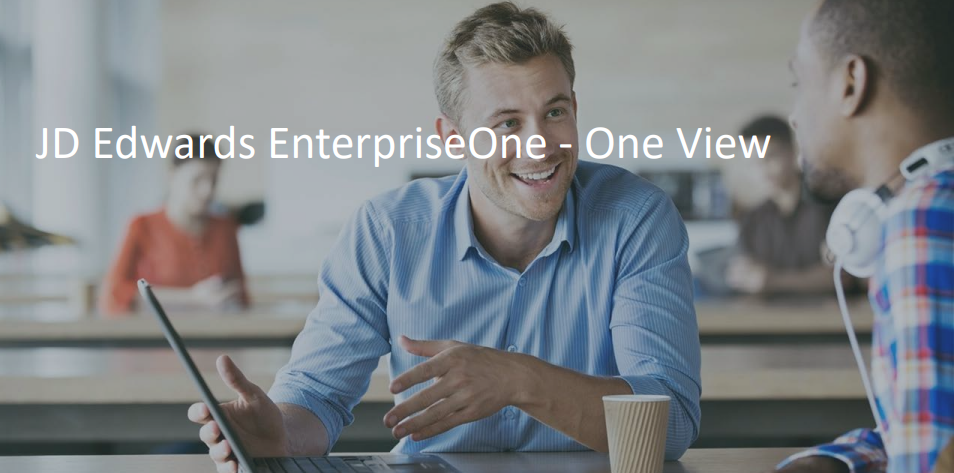 We are always updating content and creating new courses for our EOne Academy subscribers and our One View Reporting 9.2 module is now available and includes 16 courses! This module will help you learn how to personalize EnterpriseOne 9.2, create simple and effective graphical reporting, and provide operational intelligence for continuous improvement with little to no IT involvement to get the most out of your investment in JD Edwards. Courses include:
One View Reporting 9.2 Overview
One View Reporting Overview Webinar
Access, Run and Filter One View Reports
Define Reports in the One View Manager
Create One View Reports with a Standard Application
Create One View Reports Using the Databrowser
Launch One View Reports from Task IDs and EnterpriseOne Pages
Introduction to BI Publisher
Personalize One View Reports in BI Publisher Part 1
Personalize One View Reports in BI Publisher Part 2
Create Boiler Plate Templates in BI Publisher
Create Pivot Tables and Calculations in One View Reports
Create Drillback Links for a One View Report
Translate a One View Report into Another Language
Promote a One View Report
Set Up One View Reporting Security for Users
This module also includes helpful quick reference cards, guides, and job aids to accompany the video content, and our One View Reporting 9.1 course is still available for those who have not yet made the upgrade to 9.2.
Not yet an EOne Academy subscriber and interested in a subscription? Our JD Edwards Training University has over 800 courses with video instruction by senior JDE trainers, quizzes based on Oracle Certification Exams, a practice environment, measured performance, module case studies, related white papers and guides, personalized learning paths, and is available 24/7 on any device. Contact us to learn more at [email protected].
Like this? Please share.