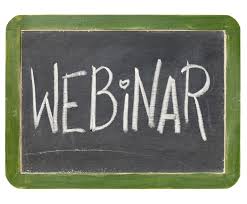 It's DAS week at iLearnERP! That means it is the week we offer 10 hours of live webinar training for the ReportsNow solution, Data Access Studio. If you wish to register for the webinars you can do so here. In addition to the monthly webinar, we also offer on-line resources available to our subscribers, including past webinars, cheat sheets, and classroom charts. Subscribers also have 24/7 access to a live trainer.
Our week of webinars for the ReporstNow solution DAS begins with an "Introduction to DAS" for new users on Monday, and continues with "DAS Basics" on Tuesday that includes building a report and introducing Quick Calculation. The next class on Wednesday, "DAS Intermediate" includes instruction on the Trending Wizard and core calculations. "DAS Advanced" begins on Thursday and is our longest, most advanced session, covering the incorporation of multiple tables, presentation methods, reports and more. The last session is our "Deep Dive" on Friday which highlights one particular element of DAS, helping you to get the most out of the feature. This week the subject is Text Calculations. Next month our webinars will begin on Monday, December 14th and conclude on Friday, December 18th with our 2015 Wrap Up, covering the new features available with the 6.0.X releases.
We are constantly adding new resources for our DAS eLearning subscribers. This month, we added video training in Spanish/Español. More resources to come!
Like this? Please share.